Click on a flag to view your language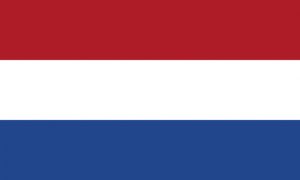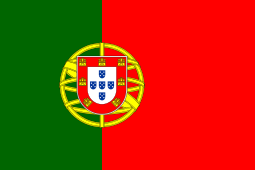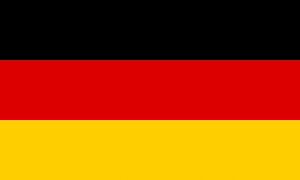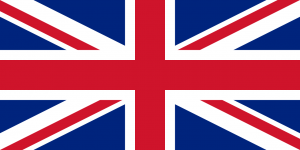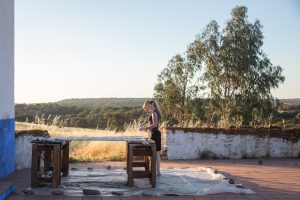 ARTIST STATEMENT
"Abstract art enables the artist to perceive beyond the tangible,
to extract the infinite out of the finite. It is the emancipation of the mind."
Arshile Gorky
I am interested in deconstructing the landscape and reconstructing a new, physicalized reality of my personal experience of the land and her essence. The resulting paintings transcend my real-world inspiration.
For me, the process of painting is a highly physical experience, a balancing act between sculpting with oilpaint and dissolving layers of paint – between assembling and dismantling emerging structures. In my work, the patterns that emerge result from this dissolution.
The resulting paintings do not refer to nature as it exists. They are not references to the literal landscape; they themselves are expressive spaces, and their very existence depends on the physical act of painting.
The sublime intensity of nature is a permanent source of nourishment for these impasto and abstracted scapes, which demonstrate the reflective way in which I relate to the world. It is essential to me that both my paintings and the visual experience thet catalyse evoke a strong physical and visceral experience in the viewer, whose body is instinctively 'addressed'.

My paintings incorporate a recognizable spherical color palette that embodies atmospheres of explosive energy and the tangible energy of the land that surrounds me. "Simons paints the figurative of non visuable forces", José Rodrigues dos Santos, Portugal.

My translation of the intense, physical experience of nature into paint is my contribution to, and a continuation of, the Dutch painting tradition. Through my contemporary frame of reference, and by transcending two-dimensionality via my approach of paintings as spaces, a distinctive and highly personal language of painting is developed. I am compelled to continue this trajectory in order to awaken a new understanding of human consciousness, and how we relate to and with our natural environment.
Reoccurring themes in my work are the exploration of the borderland between figuration and abstraction, the nihility of man, and attempts to capture the grandeur and omnipotence of three-dimensions nature in two dimensions. The protagonist in most of my paintings is the immense, unpolished and unscalable natural landscape. My paintings also explore the theme of connection between man and nature, which has, to a large extend, been lost.

Contemporary issues including light pollution (see Van Gogh A.i.R., 2022), changing landscapes due to climate change, and abandoned, urban landscapes loaded with history (a.o. A.i.R. Berlin 2018, 2020, 2022) intrigue and inspire me to make these visible and tangible in my work.
A focal point is my fascination with bodies of water and their relationships with human intervention: the fjords in Norway, all-powerful and not transformable by humans; the lakes in the Netherlands, both natural and human-made; and the artificial lakes that form in Portugal's abandoned marble quarries. Here, nature demonstrates her force by reclaiming her own territory after human intervention.

A cornerstone of my almost 25-year-long professional practice is the annual international work and research periods I undertake (since 2010, I've attended an average of three residencies a year, including an annual retreat in southern Portugal and bi-annual stay in Berlin and Norway. Other residencies have included Denmark and France. During these residencies, I work on thematic series, and also explore other media in relation to my work, such as performance, installation/land art and collaborative projects (including with international colleagues, filmmakers, poets and musicians). Other techniques provide other languages and solutions to painterly and research questions. I regard myself as a multidisciplinary artist, whereby all techniques within my body of work are in conversation, influencing each other.


"As Ingrid Simons immerses herself in the material possibilities offered by the material, the form fades away, the plastic virtuality of heavy paints, of accumulations, overlaps, cuts, drags are revealed. Colour itself becomes minimal, tending towards an almost monochrome (blue, black, here and there beige-salmon), revealing that the painter's intention is to bring the amalgamation – the kneading – of the paste to the point where the inner properties of the paste are reavealed. Ingrid Simons moves from the landscape, viewedfrom afar and from the outside, and from existing forms to be the possibilities of matter itself. The Earth painter's encounter with the Land." by José Rodrigues dos Santos (PT)

The Japanese vision on the relationship between man and nature (experience) is influential in my work, as is the concept of Ma and the Chinese philosophy of chi. I also draw on Dahl, Constable, Thoreaux ("True freedom is found in nature."), Friedrich, Turner, Jongkind, Munch, Van Gogh ("I often think that the night is more alive and more richly colored than the day"), Monet, Soutine, Pollock ("The modern artist (…) expressing the energy, the motion, and other inner forces."), De Kooning, Frankenthaler ("The landscapes were in my arms as I did it."), Serra, Lynch, Eliasson, Grosse and Turrell ("When we dim the light down, and the pupil opens, feelings come out of the eye like touch. Then you really can feel colour, and experience it.").

Ingrid Simons
Visual artist
June 23th, 2023
1) "Abstraction allows man to see with his mind what he cannot see physically with his eyes…
Abstract art enables the artist to percieve beyond the tangible, to extract the infinite out of the finite. It is the emancipation of the mind. It is an exploration into unknown areas." Arshile Gorky


Bio
* Ingrid Simons (1976) graduated in 1999 from the Akademie voor Kunst en Vormgeving, 's-Hertogenbosch, The Netherlands. She is mainly a painter who works with oil paint on linen, but she also works in lithography, silkscreen printing, photopolymer printing, ceramics, and works occasionally with short film and performance. In the summer of 2022 a new direction was added: work on papier, painting with ink and laque.
In 2005 and 2008 she was shortlisted for the Royal Award for Modern Painting and these works were shown at Museum GEM in The Hague (The Netherlands), in 2016 she was granted the Stipendium for Established Artists (Mondriaan Fonds, The Netherlands) and in 2019 she was nominated for the Berlin Prize by the ISPP International Studio & Presentation Program of Livingstone Gallery. In 2020 she was nominated for the International Senefelder Award (Germany).
Works of Simons were presented in public museums, biennials, galleries and art fairs in a.o. The Netherlands, Portugal, Germany, Belgium, Italy, U.S.A, Russia and Japan.
In 2020 Simons was awarded the Brill Fellowship as independent researcher by the Scaliger Institute of Leiden University.
Her work is represented by two galleries in the Netherlands, in The Hague and 's-Hertogenbosch. Ingrid Simons presented her eight solo exhibition in Portugal in 2023 at Museu Nacional Frei Manuel do Cenáculo, Évora (Portugal).

www.ingridsimons.com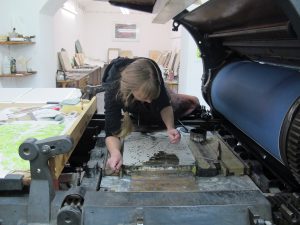 Statement graphic art
Although my oil paintings have priority, I make graphic art (in the techniques of silkscreen printing, lithography and toyobo prints).
In my graphic art the construction of the image is a slower process, which needs more technical preparation, for example in connection with the making of the films and the building of the several layers in edition. This rendering, which significantly differs from my direct, physical way of painting, gives an enrichment and broadening in my work. This interaction strengthens both facets in my work.
All the techniques I work in affect each other and while making my graphic art at the same time I further develop my paintings and artist language. Working in the above-mentioned techniques in combination with making my oil paintings most definitely provides an added value.
Several separate international circuits have risen in the last few years, where I show my prints (a.o. the Biennial of Novosibirsk, Novosibirsk State Art Museum (2nd Prize for our group exhibition for The Netherlands), the Biennial of Douro, Coa Museum (PT), Phoenix Arts Association, Brighton (UK), Druckwerkstatt BKK Berlin (D), Manhattan Graphics Center, New York (USA).

Since 2001 I have been working at Beeldenstorm/Daglicht (formerly known as Grafisch Atelier Daglicht, Eindhoven)
as printmaking artist adviser in all techniques.
Silkscreenprint
"A landscape as seen when blinded by the sun. In Portugal, where she shot this view and where Ingrid Simons spent several seasons as an artist-in-residence, the sun can be merciless. The impression has been heightened by Simons. She separates her photographs during the silkscreen process in different layers, working each layer separately. By using silvery inks she creates a surface that can be either transparent or opaque, depending on the angle her prints are looked at. The result is stunning. Simons does not strive to create a realistic landscape, instead her works represent frozen images of a landscape remembered, a private lieu de memoire.
Her landscapes are mysterious and intriguing."
Jef Schaeps
Catalogue "For Study and Delight, Drawings and Prints from Leiden University", Prentenkabinet Universiteit Leiden
In this technique I edit my own original photos through Photoshop and translate them into spherical, loaded images, consisting of several layers.
Like my paintings they are deconstructed, by making several films, one per pass/color.
While printing, I build the image through printing several layers.
My specialty is printing with metallic and pearlescent inks . This allows me, in a different way as in painting, to play with abstraction.
The changing viewing point of the viewer turns the printed metallic ink from a suggestive surface to an abstract surface and back again, as the
viewer is passing by. This opens and broadens the interpretation of the image and can cause alienation. Like in a painting the spectator
should be seduced to go into the image, into this new world, to wander.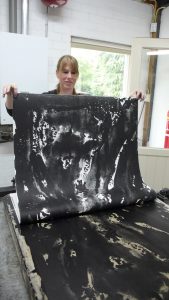 Lithography
Another specialty is lithography (stoneprint, 1999 – present).
I make lithographies in crayon (drawings) and tusche (paintings) and combinations of both.
I have experimented with new, photographic techniques, by which I edit the image on the stone itself.
For my own work I am now focusing mostly on tusche washes, to aim for the freedom of painting, just like in my oil paintings,
experimenting on larger scale (100 x 70 cm.) and researching new approaches with traditional lithographical techniques.
I print my lithos at at Beeldenstorm/Daglicht (Eindhoven), Nederlands Steendrukmuseum (Valkenswaard)
and Kunstquartier Bethanien, BBK Berlin (D). Since 2007 I have been been working with masterprinter Forrer.

At the moment I work most frequently in the reduction technique of the 'lost stone'.
With this technique I first draw or paint a full image. This pass is printed in one color, after which I remove parts of the image
and/or re-paint, while the stone is fixated inside the printing press. Then the stone will be printed in a second pass, a new color, etc.
This technique can only be printed on a very specialized printing press.
In 2019 I initiated the XXL Lithoproject for Beeldenstorm/Daglicht and Nederlands Steendrukmuseum with masterprinter Forrer for three talented, selected and young artists.
Toyobo/Photopolymer
The third main graphic art technique in my work is the technique of photopolymer (toyobo print).
Though this non-toxic technique I can visualize my photos with strong autonomous value onto light sensitive plates,
which I then print on paper as an etching, mostly in black, white and silver.
The value of this technique is the great range in greyscale and the velvet-like black in these prints.
Sometimes I now work with monotypes in a few colours.
Every photographical detail is visible.
Ingrid Simons
2022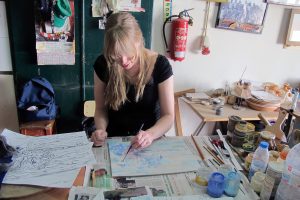 Statement ceramics
Although my oil paintings have priority, I paint self-designed ceramic objects and azulejos (ceramic tiles) influenced
by Portuguese and Dutch tradition.
The connection between my ceramic work and painting is the physical act with which my work arises.
Working with matter, breaking down and building up, is known to me from techniques in which I create my paintings.
Working with ceramic shapes adds a three-dimensional segment to my work.
I am curious about the influence of this relatively new segment in my work. The round shape of the "vase" affects how you perceive
the painting and parts disappear from view. The thick way of painting my oil paintings, can't be used in this technique, the ceramic has to be painted in thin, transparant layers and as a built up. By having to approach this material differently, it develops a broader way of painting.
The pasteus use of the oil paint in my paintings, the tangible, I recently started translating in my ceramics by painting with clay and the three dimensionality of the objects themselves. The functioning of the luster of the enamel, which changes when the position of the viewer changes and where the image (sometimes partly) changes, gives the painted an interesting new given. As with the given of overexposure in my painted forest trails details disappear and abstracted forms arise. This occurs in my ceramic works too, but now I paint the entire forest trail and it disappears under the influence of the shining of the enamel. This also refers to the use of metallic inks while making my silkscreen prints.
After some ceramic projects in the Netherlands, I started in 2010 in Portugal with painting my first azulejos with a traditional
and local ceramic master. Followed by flowers vases inspired by Alentejano (Portuguese) tradition. Every year I work with him and his son.
My ceramic work develops more and more towards three-dimensional and autonomic ceramic objects.
In 2020 I am researching a new three dimensional series to be presented in installation form.
All this affects each other and while making my ceramic work at the same time I develop my paintings and artist language further.
Working in the above-mentioned techniques in combination with my oil paintings most definitely provides an added value for my work.
There is a visual and substantive difference between my Dutch and Portuguese ceramic work.
My Dutch ceramics are poured. The vases in itself are made from self-designed molds and the paint is mixed in the factory, on the label
is visual which color it will be : everything is tighter finished and tuned. My ceramic work in Portugal is also handmade, but the azulejos
are rolled from thick strips of clay. The vases are made by hand by the master on the turning wheel, following a sketch of my hand.
The master adds traditional influences. The paint is mixed on the spot and varying every blending.
I have shown my ceramic works in multiple (inter)national exhibitions, for example in the solo exhibition 'O azul do Alentejo, sob o meu olhar' at Museu do Artesanato e do Design in Ėvora (PT, 2015, only ceramic work), the solo exhibition "O Paraiso Escondido" at Galeria Municipal D. Dinis in Estremoz (PT, 2017), in the duo exhibition "TERRA" at Huub Hannen Galerie (Maastricht, 2018) and the solo exhibition "The Blues of Norway" at Jan van Hoof Galerie ('s-Hertogenbosch, 2020). I want to show these various disciplines more often in context with each other. The last year I started to approach my ceramic work as three-dimensional objects and I would like to experiment with this further ; in my work, as well as in my exhibitions.

Ingrid Simons
2022
Statement short film, installation & performance
During a work period in Portugal in 2013, I intuitively started making very short, raw movies (1 minute / 5 minutes),
to capture and isolate moments in nature. Abstract structures, which seem to be 'filmstills', but, often through wind, the structures and rhythms change.
After that they return to be abstract resonances.
They tell about transience, time or timelessness, stillness, the abstraction of realistic forms in nature and their recasting ;
every element in time seems like another abstract painting in nature.
Its repetitions give a feel of meditation, but also of obsession. They are often shown in an 'infinite' loop.
As the short film 'Windflowers' commissioned by Sikkens Foundation for The One Minutes Foundation (Amsterdam, 2013, series 'Color').

My 'One Minute' "Windflowers" has been selected for several international presentations, among others :
Power Station of Art-Shanghai, The One Minutes on tour, Shanghai (China), Córdoba International Film-Minute Festival (AR), Bonnefanten Museum, Maastricht (NL), deBuren, Brussels (BE), Dortmunder you (DE), Drents Museum Assen/CBK (NL), Museum de Fundatie, Zwolle (NL), Museum De Pont, Tilburg (NL), SCHUNCK *, Heerlen (NL).
In 2017 I started expending my short film to a new project, an interactive installation with live performance
in cooperation with Swiss cellist Schnaithmann.
Since this development and cooperation, music and interacting with my international fellow residents during art residencies, mostly in connection with my short films, developed further and through these cooperations (interactive) 'environments' and installations arose.
In 2018 I started experimenting with the interaction of paintings within these environments.

In 2019 I started my residencies with filming to get (re-)acquainted with the specific, local nature scapes and reconnecting with raw nature
and I started making use of sound and I started editing myself, to strenghten my concepts.

PERFORMANCE (2019)
'"Male den sjø"
(Painting the sea)
Performance about the wish and dream, that versus reality. The urge to overcome the impossible.
We see a woman in a broad fjord landscape in the South-West of Norway. The sublimity of nature is emphasized in the first and last images of the film. Slowly we close up to a female figure on the rocky water bank with a white piece of paper. She starts to paint. Almost every time she paints with black ink on the white paper, the painting gets washed away by the incoming waves. Time and time again, sometimes a little bit, sometimes a lot.
The sea paints with her and against her with her own clear water.
She builds the painting up, the sea changes or even removes the paint immediately or a bit later, or leaves half of it behind, one shade lighter, or with almost nothing of the image left…

Painting as one together, never sure of the result, but she will always try again.

Ingrid Simons
August 2019
Ålvik, Norway
Film performance at Hardangerfjord
Recording Thursday August 15, 2019
Concept and performance : Ingrid Simons (NL)
Film and editing : Lucia Veronesi (IT)
Thanks to : Iris Blauensteiner (AT)
Loop: total 5 minutes
ARTIST STATEMENT
"Abstracte kunst stelt de kunstenaar in staat verder te kijken dan het tastbare, om het oneindige uit het eindige te halen. Het is de emancipatie van de geest."
Arshile Gorky

Ik ben geïnteresseerd in het deconstrueren van het landschap en het reconstrueren van een nieuwe, fysieke werkelijkheid van mijn persoonlijke ervaring van het land en haar essentie. De resulterende schilderijen overstijgen mijn inspiratie uit de echte wereld.

Voor mij is het proces van schilderen een zeer fysieke ervaring, een afweging tussen beeldhouwen met olieverf en het oplossen van verflagen – tussen het opbouwen en afbreken van opkomende structuren. In mijn werk zijn de patronen die ontstaan het gevolg van deze ontbinding.
De schilderijen, die ontstaan refereren niet aan de bestaande natuur. Ze zijn geen verwijzingen naar het letterlijke landschap; zij zelf zijn expressieve ruimtes, en hun eigen bestaan hangt af van de fysieke handeling van het schilderen.
De sublieme intensiteit van de natuur is een permanente voedingsbron voor deze pasteuze en geabstraheerde scapes, die de reflectieve manier tonen waarop ik me verhoud tot de wereld. Het is voor mij essentieel dat zowel mijn schilderijen als de visuele ervaring die ze katalyseren een sterke fysieke en viscerale ervaring oproepen bij de beschouwer, wiens lichaam instinctief wordt 'aangesproken'.
Mijn schilderijen bevatten een herkenbaar sferisch kleurenpalet dat atmosferen van explosieve energie en de voelbare energie van het land, dat mij omringt, belichamen.
"Simons schildert het figuratieve van niet-zichtbare krachten", José Rodrigues dos Santos, Portugal.

Mijn vertaling van de intense, fysieke beleving van de natuur in verf is mijn bijdrage aan en voortzetting van de Nederlandse traditie van de schilderkunst. Door mijn eigentijds referentiekader, en door tweedimensionaliteit te overstijgen via mijn benadering van schilderijen als ruimtes, wordt een onderscheidende en zeer persoonlijke beeldtaal van schilderen ontwikkeld. Ik voel me genoodzaakt om dit onderzoekstraject voort te zetten om een nieuw begrip van het menselijk bewustzijn te doen ontwaken, en hoe we ons verhouden tot en met onze natuurlijke omgeving.
Terugkerende thematiek is het exploreren van het grensgebied tussen figuratie en abstractie, de nietigheid van de mens en pogingen om de grootsheid en omnipotente kracht van de driedimensionale natuur in twee dimensies te vatten. De hoofdrolspeler in het meeste van mijn werk is het immense, ongepolijste en niet in te schalen natuurlijke landschap. Mijn schilderijen onderzoeken ook het thema van de verbinding tussen mens en natuur, dat voor een groot deel verloren is gegaan.

Hedendaagse vraagstukken als lichtvervuiling (bv. de "Distortion" serie, Van Gogh A.i.R., 2022), veranderende landschappen door klimaatverandering en de verlaten, stedelijke landschappen beladen met geschiedenis (o.a. A.i.R. Berlin 2018, 2020, 2022) intrigeren en inspireren mij om deze zichtbaar en tastbaar te maken in mijn werk.
Speerpunt is de fascinatie met waterlichamen en hun relatie met menselijke interventie: de fjorden in Noorwegen, almachtig en niet veranderbaar door de mens; de meren in Nederland, zowel natuurlijk als door de mens aangelegd; en de kunstmatige meren die ontstaan in de verlaten marmergroeven in Portugal. Hier toont de natuur haar kracht door na menselijk ingrijpen haar territorium terug te veroveren.
Typerend voor mijn bijna 25-jarige professionele beroepspraktijk zijn de jaarlijkse internationale werk- en onderzoeksperiodes (sinds 2010 ben ik gemiddeld voor drie werkperiodes per jaar uitgenodigd, waaronder een jaarlijkse werkperiode van drie maanden in Zuid-Portugal en een tweejaarlijks verblijf in Berlijn en Noorwegen. Andere werkperiodes omvatten o.a. Denemarken en Frankrijk. Tijdens deze werkperiodes werk ik aan thematische series en verken ik ook andere media die verband houden met mijn werk, zoals performance, installatie/landart en samenwerkingsprojecten (onder andere met internationale collegae, filmmakers, dichters en muzikanten). Andere technieken bieden andere talen en oplossingen voor schilderkunstige- en onderzoeksvragen. Ik beschouw mezelf als een multidisciplinair kunstenaar, waarbij alle technieken binnen mijn oeuvre met elkaar in gesprek zijn en elkaar beinvloeden.
"Terwijl Ingrid Simons zich verdiept in de mogelijkheden die het materiaal biedt, vervaagt de vorm, wordt de plastische virtualiteit van pasteuze verf, van opeenhopingen, overlappingen, sneden en slepen van de verf onthuld. De kleur zelf wordt minimaal en neigt naar een bijna monochroom palet (blauw, zwart, hier en dar zalmbeige), onthullend dat het de bedoeling van de schilder is om het te laten samensmelten – het kneden – van de massa totdat de innerlijke eigenschappen ervan worden onthuld. Simons beweegt zich vanuit het landschap, van veraf gezien en van de buitenkant, van bestaande vormen tot de mogelijkheden van de materie zelf. De schilder van de aarde ontmoet het land." door José Rodrigues dos Santos, Portugal.
De Japanse visie op de relatie tussen mens en natuur(-beleving) in invloedrijk in mijn werk, evenals het concept van Ma en de Chinese filosofie van chi. Ik put ook uit Dahl, Constable, Thoreaux ("Echte vrijheid vind je in de natuur."), Friedrich ,Turner, Jongkind, Munch, Van Gogh ("Ik denk vaak dat de nacht levendiger en rijker gekleurd is dan de dag"), Monet, Soutine, Pollock ("De moderne kunstenaar (…) die de energie, de beweging en andere innerlijke krachten uitdrukt."), De Kooning, Frankenthaler ("De landschapen waren in mijn armen terwijl ik het deed."), Serra, Lynch, Eliasson, Grosse en Turrell ("Als we het licht dimmen en de pupil opent, komen er gevoelens uit het oog als aanraking. Dan kun je echt kleur voelen en ervaren").
Évoramonte, 25 juni 2023
www.ingridsimons.com
1) "Abstraction allows man to see with his mind what he cannot see physically with his eyes…
Abstract art enables the artist to percieve beyond the tangible, to extract the infinite out of the finite. It is the emancipation of the mind. It is an exploration into unknown areas." Arshile Gorky
Bio
* Ingrid Simons (1976) studeerde in 1999 af aan de Akademie voor Kunst en Vormgeving, 's-Hertogenbosch, Nederland. Ze is voornamelijk een schilder, die werkt met olieverf op linnen, maar ze werkt ook in lithografie, zeefdruk, fotopolymeerdruk, keramiek, en werkt af en toe met korte film en performance. In de zomer van 2022 kwam daar een nieuwe richting bij: werken op papier, schilderen met inkt en lak.
In 2005 en 2008 stond ze op de shortlist voor de Koninklijke Prijs voor Vrije Schilderkunst en deze werken waren te zien in Museum GEM in Den Haag (Nederland), in 2016 ontving ze de Werkbijdrage Bewezen talent van Mondriaan Fonds (Nederland) en in 2019 werd ze genomineerd voor de Berlin Prize door het ISPP International Studio & Presentation Program van Livingstone Gallery. In 2020 werd ze genomineerd voor de Internationale Senefelder Award (Germany).
Werken van Simons werden gepresenteerd in musea, biënnales, galeries en kunstbeurzen in o.a. Nederland, Portugal, Duitsland, België, Italië, U.S.A, Rusland en Japan. In 2020 werd het Brill Fellowship van het Scaliger Instituut van Universiteit Leiden toegekend aan Simons voor haar onderzoek in de lithografie.
Haar werk wordt vertegenwoordigd door twee galeries in Nederland, in Den Haag en 's-Hertogenbosch. Ingrid Simons presenteerde haar achtste solotentoonstelling in Portugal in 2023 in Museu Nacional Frei Manuel do Cenáculo, Évora (Portugal).

Naast haar jaarlijkse artistieke residenties in OBRAS-Portugal (Évoramonte, Portugal), heeft ze werkperiodes in Berlijn (Duitsland) en Hardangerfjord (Noorwegen), waar ze dit jaar zal terugkeren.
Statement grafiek
Ik werk, naast schilderen, met grafiek (in de techniek van het zeefdrukken, lithografie en toyobo prints).
In mijn grafiek is de opbouw van het beeld een trager proces, dat meer technische voorbereiding vereist, bijvoorbeeld in verband met het maken van de films ter voorbereiding en het weer opbouwen van de verschillende drukgangen tijdens het drukken van de oplage. Deze beeldopbouw, die sterk afwijkt van mijn directe, fysieke manier van schilderen, geeft een verrijking en verbreding in mijn werk. Deze wisselwerking versterkt beide facetten in mijn werk.
Dit alles beïnvloedt elkaar en terwijl ik grafiek maak, ontwikkel ik tegelijkertijd ook mijn schilderijen en mijn beeldtaal.
Het werken in bovengenoemde technieken in combinatie met het maken van mijn olieverfschilderijen biedt voor mijn werk zeer zeker een meerwaarde.
Verschillende afzonderlijke internationale circuits zijn de afgelopen jaren ontstaan, waar ik deze werken toon (o.a. Biennial of Novosibirsk, Novosibirsk State Art Museum (tweede prijs voor onze Nederlandse groepsexpositie), Biennial of Douro, Coa Museum (PT), Phoenix Arts Association, Brighton (UK), Druckwerkstatt BKK Berlin (D), Manhattan Graphics Center, New York (US).
Sinds 2001 werk ik bij Beeldenstorm/Daglicht (voorheen Grafisch Atelier Daglicht, Eindhoven) als 'printmaking artist adviser' in alle technieken.

Zeefdruk
"Een landschap, gezien alsof je verblind wordt door de zon. In Portugal, waar ze dit uitzicht heeft gefotografeerd en waar Simons meerdere seizoen als een artist-in-residence heeft doorgebracht kan de zon genadeloos zijn. Deze indruk is geintensiveerd door Simons. Zij verdeelt haar foto's tijdens het zeefdrukproces in verschillende lagen, ze werkt aan iedere laag afzonderlijk. Door het gebruik van metallic inkten creeert ze een oppervlak, dat zowel transparant als dekkend kan zijn, afhankelijk van de hoek van waaruit haar prints bekeken worden. Het resultaat is prachtig. Simons streeft er niet naar een realistisch landschap weer te geven, in plaats daarvan verbeelden haar werken bevroren beelden van een landschap uit de herinnering, een private "lieu de memoire". Haar landschappen zijn mysterieus en intrigerend".
Jef Schaeps
Uit de catalogus "For Study and Delight, Drawings and Prints from Leiden University", Prentenkabinet Universiteit Leiden
In deze techniek bewerk ik mijn originele foto's en vertaal deze via Photoshop in sferische, beladen beelden, bestaande uit meerdere lagen.
Zoals bij mijn schilderijen, worden ze gedeconstrueerd door het maken van verschillende films, één per drukgang/kleur.
Daarna bouw ik deze beelden tijdens het drukken van meerdere drukgangen weer op.
Mijn specialiteit is het drukken in metallic- en parelmoerinkten. Hierdoor kan ik, op een andere wijze als bij het schilderen, met abstractie spelen.
Het wisselende zichtpunt van de beschouwer verandert een in metallic inkt gedrukt vlak, van een suggestief, plastisch vlak naar een abstract vlak en weer terug, in het voorbijgaan van de beschouwer. Hierdoor opent en verbreedt de interpretatie van het beeld en kan vervreemding veroorzaken.
Zoals in een schilderij moet de beschouwer verleid worden het beeld in te gaan en binnen te gaan in deze nieuwe wereld en erin rond te dwalen.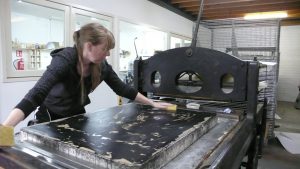 Lithografie
Een andere specialiteit is de lithografie (steendruk, 1999 – heden).
Ik maak litho's met krijt (tekeningen) en tusche (schilderingen) en combinaties van beiden. Ik heb geexperimenteerd met nieuwe, fotografische technieken, waar ik het beeld op de steen zelf bewerk.
Op het moment werk ik vooral met tusche wassingen, om te reiken naar de vrijheid van het schilderen,
net als in mijn olieverfschilderijen, experimenteren op groot formaat (70 x 100 cm.) en onderzoek doen naar nieuwe toepassingen
van traditionele lithografische technieken.
Ik druk met litho's bij Beeldenstorm/Daglicht (Eindhoven), Nederlands Steendrukmuseum (Valkenswaard)
en Kunstquartier Bethanien, BBK Berlin (D). Ik werk sinds 2007 samen met meesterdrukker Forrer.

Op dit moment werk ik het meeste in de techniek van de 'verloren steen'.
Met deze techniek teken of schilder ik eerst een vol beeld. Deze drukgang druk ik in één kleur, waarna ik delen van het beeld verwijder of opnieuw schilder, terwijl de steen zich nog in de pers bevindt. Daarna wordt de steen tijdens de tweede drukgang in een nieuwe kleur gedrukt, etc.
Deze techniek kan enkel worden toegepast op een zeer gespecialiseerde pers.
In 2019 heb ik voor Beeldenstorm/Daglicht en Nederlands Steendrukmuseum met meesterdrukker Forrer het XXL Lithoproject
geinitieerd voor drie getalenteerde, geselecteerde jonge kunstenaars.
In 2020 ben ik genomineerd voor de International Senefelder Award 2020 (D).
Toyobo/Fotopolymeerprint

De derde techniek, die ik vaak gebruik in mijn werk, is de fotopolymeer techniek (toyobo print).
Met deze non-toxic techniek kan ik mijn foto's, die een sterke autonome waarde hebben, op deze licht gevoelige platen, overzetten,
die ik daarna als een ets op papier afdruk, meestal in zwart, wit en zilver.
De meerwaarde van deze techniek is de grote rijkdom aan grijstinten en het fluweel-achtige zwart in de afdrukken.
Ik werk nu soms ook met monotypes in enkele kleuren.
Elk fotografisch detail blijft zichtbaar.
Ingrid Simons
2022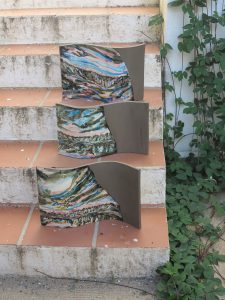 Statement keramiek
Ook al hebben mijn olieverf schilderijen prioriteit, beschilder ik zelf ontworpen keramische objecten en azulejos (keramische tegels) beïnvloed
door de Portugese en Nederlandse traditie.
De connectie tussen mijn keramische werk en het schilderen in mijn werk is de fysieke daad waarmee het werk ontstaat.
Het werken met materie, het afbreken en opbouwen, is mij bekend vanuit de techniek, die ik toepas bij het schilderen.
Het werken met keramische vormen voegt een driedimensionaal segment toe in mijn werk.
Ik ben benieuwd naar de invloed van dit relatief nieuwe segment in mijn werk. De ronde vorm van 'de vaas' beïnvloedt hoe je de schildering waarneemt en delen verdwijnen uit het zicht. De pasteuze manier van schilderen, waarop ik mijn schilderijen schilder, kan niet gebruikt worden in deze techniek. De keramiek moet geschilderd worden in dunne, transparante lagen en deze moet opgebouwd worden. Door deze andere aanpak, ontwikkel ik een bredere techniek van schilderen.
Het pasteuze gebruik van olieverf in mijn schilderijen, het tastbare, vertaalt zich sinds kort in keramiek in het schilderen met klei en de drie-dimensionaliteit van de objecten zelf. De werking van de glans van het glazuur, waardoor je bij wisseling van de positie van de beschouwer, een veranderend (soms gedeeltelijk) beeld krijgt van het geschilderde is een interessant nieuw gegeven. Zoals bij de gekozen overbelichting in mijn geschilderde bospaden details verdwijnen en geabstraheerde vormen ontstaan. Dit gebeurt in mijn keramische werk ook, maar nu schilder ik het gehele bospad en ontstaat het verdwijnen van gedeelten van het geschilderde onder invloed van het glanzen van het glazuur. Dit refereert tevens aan het gebruik van metallic inkten tijdens het maken van mijn zeefdrukken.

Na een aantal keramische projecten in Nederland, ben ik in 2010 in Portugal begonnen met het beschilderen van mijn eerste azulejos met de hulp van een meester in de keramiek. Gevolgd door bloemenvazen geïnspireerd door de Alentejaanse (Portugese) traditie. Ieder jaar werk ik met hem en zijn zoon. Mijn keramische werk ontwikkelt zich meer en meer richting driedimensionale objecten. In 2020 doe ik onderzoek voor een nieuwe driedimensionale serie, die als installatie gepresenteerd zal worden.
Dit alles beïnvloedt elkaar en met het maken van keramisch werk, ontwikkel ik tegelijkertijd ook mijn schilderijen en beeldtaal. Het werken in bovengenoemde technieken in combinatie met het maken van mijn olieverfschilderijen biedt voor mijn werk zeer zeker een meerwaarde.
Er is een visueel en inhoudelijk verschil tussen mijn Nederlandse en Portugese keramische werken. Mijn Nederlandse keramiek wordt gegoten. De vazen zijn gegoten in zelf ontworpen mallen en de verf is voor-gemengd in de fabriek, op het etiket is letterlijk te zien, welke kleur het wordt na het bakken : alles is strakker afgewerkt en afgestemd. Mijn keramische werk in Portugal wordt tevens met de hand gemaakt, maar de azulejos worden gerold uit dikke stroken klei. De vazen worden door de meester in de keramiek gedraaid, naar aanleiding van een schets van mijn hand en door de meester worden traditionele elementen toegevoegd. De verf wordt ter plekke gemengd en varieert per menging.

Ik heb mijn keramische werk in verschillende (inter)nationale exposities getoond, zoals bijvoorbeeld in de solo expositie 'O azul do Alentejo, sob o meu olhar', Museu do Artesanato e do Design in Evora (PT, 2015 enkel keramisch werk), de solo expositie Paraiso Escondido" in Galeria Municipal D. Dinis in Estremoz (PT,2017), in de duo expositie "TERRA" bij Huub Hannen Galerie (Maastricht, 2018) en de solo expositie "The Blues of Norway" bij Jan van Hoof Galerie ('s-Hertogenbosch, 2020).
Ik wil deze verschillende disciplines vaker in context met elkaar tonen.
Sinds afgelopen jaar ben ik mijn keramische werk als driedimensionale objecten gaan benaderen en ik wil hiermee verder gaan experimenteren,
zowel in mijn werk, als in mijn exposities.

Ingrid Simons
2022
Statement korte film, installaties & performance
In 2013 ben ik, tijdens een werkperiode in Portugal, intuïtief begonnen met het maken van zeer korte, rauwe films (1 minuut / 5 minuten), om verstilde momenten in de natuur vast te leggen en te isoleren. Abstracte structuren, die een 'filmstill' lijken te zijn, maar deze structuren en ritmes veranderen, vaak door de wind. Daarna keren ze weer terug naar abstracte resonanties.
Ze vertellen over vergankelijkheid, tijd of tijdloosheid, verstilling, de abstrahering van realistische vormen in de natuur en de herschikking hiervan ; elk tijdselement lijkt een nieuw abstract schilderij in de natuur. De herhaling hiervan geeft een gevoel van meditatie, maar ook van obsessie. Ze worden vaak getoond in een 'oneindige' loop.
Zoals de korte film 'Windflowers', gemaakt in opdracht van de Sikkens Foundation voor The One Minutes Foundation
(Amsterdam, 2013, serie 'Color').
Deze 'One Minute' is geselecteerd voor verscheidene presentaties, onder andere :
PowerStation of Art-Shanghai, The One Minutes on tour, Shanghai (China), Córdoba International Film-Minute Festival (AR),
Bonnefantenmuseum, Maastricht (NL), deBuren, Brussels (BE), Dortmunder U (DE), Drents Museum/CBK Assen (NL), Museum de Fundatie,
Zwolle (NL), Museum De Pont, Tilburg (NL), SCHUNCK*, Heerlen (NL).

In 2017 ben ik begonnen met het uitbreiden van mijn korte films naar een nieuw project, een interactieve installatie met live performance, in samenwerking met de Zwitserse celliste Schnaithmann.
Sinds deze ontwikkeling en samenwerking zijn muziek en de interactie met mijn internationale mede residents tijdens werkperiodes, meestal in relatie tot mijn korte film, verder ontwikkeld en zijn er (interactieve) 'environments' en installaties ontstaan door deze samenwerkingen.
In 2018 ben ik gestart met het experimenteren met de interactie tussen mijn schilderijen binnen deze 'environments' (2018).


Sinds 2019 begin ik mijn werkperiodes met filmen om hernieuwd kennis te maken met de specifieke, lokale natuurlandschappen en weer in contact te komen met de rauwe natuur, ik ben gebruik gaan maken van muziek en ik ben zelf begonnen met editen om mijn concepten nog meer kracht te kunnen geven.
"Windflowers (Please click here to view)

Ingrid Simons
2022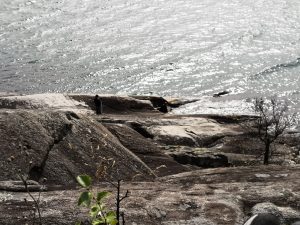 PERFORMANCE (2019)
'"Male den sjø"'
(Painting the sea)
Performance over de wens en de droom, die tegenover de realiteit staan. De drang om het onmogelijke te overwinnen.
We zien een vrouw in een uitgestrekte fjord in het Zuidwesten van Noorwegen. De sublimiteit van de natuur is benadrukt in de eerste en aan laatste beelden van de film. Langzaam komen we dichterbij een vrouwelijke figuur, aan de rotsige waterkant met een wit stuk papier. Ze begint te schilderen. Bijna iedere keer als ze met zwarte inkt op het witte papier schildert, wordt de schildering weggewassen door de inkomende golven. Iedere keer weer, soms een beetje, soms veel. De zee schildert met haar en tegen haar met haar eigen zuivere water.
Ze bouwt het schilderij op, de zee verandert of verwijdert de schildering onmiddellijk of een beetje later, of laat de helft staan, een tint lichter,
of met bijna niets meer van het beeld zichtbaar…
Schilderen, als één, nooit zeker van het resultaat, maar ze zal het altijd opnieuw proberen.

Augustus 2019
Ålvik, Norway
Film performance, Hardangerfjord (NRW)
Opgenomen donderdag 15 augustus, 2019
Concept en performance : Ingrid Simons (NL)
Film en editing : Lucia Veronesi (IT)
Met dank aan : Iris Blauensteiner (AT)
Loop: 5 minuten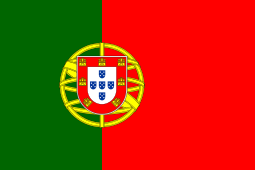 Declaração de artista
"Nada é mais abstrato do que a realidade"
(Morandi)

Estou interessada na desconstrução da paisagem e na reconstrução de uma nova realidade áspera e física da minha experiência pessoal com a terra e a sua essência. Este processo é minha contribuição para a narrativa histórica da pintura de paisagem. Sinto-me compelida a continuar esta historia no meu próprio e novo estilo para poder criar uma nova compreensão de consciência humana da nossa relação com o nosso ambiente natural.
A intensidade sublime da natureza me cativa. Quando trabalho no local numa nova coleção nos Países Baixos, Portugal, Alemanha ou Noruega, eu reconecta me com a pureza e a força da natureza, tendo tempo para submergir me na natureza e recuperar o contacto intenso com ela.
Desafia-me a me conectar com a grandeza infinita da natureza e a insignificância da humanidade em comparação com ela, e com a localização específica, a sua luz, e sua história tangível. O resultado é uma linguagem visual muito pessoal na pintura, usando cores restritas e atmosferas ainda cheias de energia dinâmica e explosiva – incorporando e até mesmo transcendendo a energia palpável da terra.
Um ponto de foco é o meu fascínio com corpos de água e as suas relações com a intervenção humana: os fiordes da Noruega, todo-poderoso e imutável pelos humanos, os lagos na Holanda, tanto naturais como construídos por humanos; e os lagos artificiais, que surgem nas pedreiras de mármore abandonadas de Portugal, onde a natureza mostra sua força, demandando seu próprio território novamente da intervenção humana.
Para mim, o processo de pintura é uma experiência altamente física, um ato de consideração entre esculpir com a tinta e dissolver camadas de tinta – entre a montagem e desmontagem de estruturas e padrões desta dissolução.
As 'paisagens' que surgem não se referem á natureza existente, nem nas fotografias ou imagens;
elas próprias SÃO espaços expressivos que só existem através o ato físico da pintura.

Ingrid Simons
2023
www.ingridsimons.com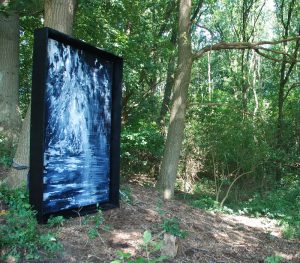 Declaração da arte grafica

Apesar das minhas pinturas em óleo terem prioridade, crio artes gráficas (nas técnicas de serigrafias, litografias, e as gravuras de Toyobo).
Na minha arte gráfica a construção da imagem é um processo mais lento, que precisa mais preparação técnica, por exemplo no realização dos filmes, na construção das várias camadas nas diferentes tiragens duma edição. A construção duma imagem, que difere significativamente da minha maneira direta e física de pintar, dá uma enriquecimento e alargamento no meu trabalho. Essa interação fortalece ambas as dois facetas do meu trabalho.
Nos últimos anos sugirem, separadamente, vários circuitos internacionais, onde mostrou minhas gravuras (por exemplo Bienal de Novosibirsk, Museu Novosibirsk State Art (2º Prémio de nossa exposição de Países Baixos), a Bienal do Douro, Côa Museu (PT) Associação Phoenix Arts, Brighton (Reino Unido), Druckwerkstatt BKK Berlin (D), Manhattan Graphics Center, em Nova York (EUA).
Desde 2001 trabalho como "printmaking artist adviser" em todas as técnicas no Beeldenstorm / Daglicht
(antigamente conhecido como estúdio gráfico Daglicht, Eindhoven)
"Uma paisagem, visto como se fosse deslumbrando pelo sol".
Em Portugal, onde ela fotografou esta bela vista e aonde Ingrid Simons passou várias temporadas como um artista-em-residência, o sol pode ser impiedoso.
A impressão tem sido intensificado por Simons. Durante o processo da serigrafia ela separa as suas fotografias em diferentes camadas, cada camada ela cria separadamente. Com o uso das tintas prateadas ela cria uma superfície que pode ser transparente ou coberta, dependendo do ângulo em que as estampas são observados. O resultado é impressionante. Simons não se esforça para criar uma paisagem realística, as suas obras representam imagens congelados de uma paisagem lembrada, uma privada "lieu de memoire". As paisagens dela são misteriosa e intrigante."
Jef Schaeps
Do catalogue "For Study and Delight, Drawings and Prints from Leiden University", Prentenkabinet Universiteit Leiden
Nesta técnica edito meus fotos originais através de Photoshop para torna-los em imagens esféricas e carregado, que são construído em várias camadas.
Como nas minhas pinturas, eles são desconstruídos em vários filmes, um por cada passagem / cor.
Durante a impressão, construo as imagens, através a técnica de impressão de várias camadas.
Minha especialidade é a impressão com tintas metálicas e perolados. Isto permito-me de jogar com a abstração, numa maneira diferente do que na pintura. O ponto de visão variável do espectador transforma um superfície imprimida com uma tinta metálica num superfície sugestivo em um superfície abstrato, e de volta, enquanto o espectador passa. Isso abre e amplia a interpretação da imagem e pode causar alienação. Como numa pintura o espectador deve ser seduzido para ir dentro da imagem, entrar neste mundo novo e vagar nele.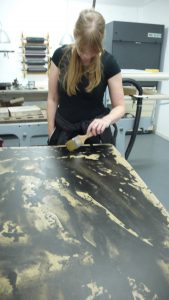 Litografia

Outra especialidade minha é litografia (stoneprint, 1999 – presente).
Faço litografias com pastel (desenhos) e tusche (pinturas) e combinações de ambos.
Experimentei com novas técnicas fotográficos, pelo qual edito a imagem na própria pedra.
Neste momento trabalho principalmente com tusche wash, alcançando a liberdade da pintura, assim como em minhas pinturas a óleo, experimentando
em formato grande (100 x 70 cm.) investigando novas aplicações com técnicas de litografia tradicionais.
Imprimo meus litográficos no estúdio de Beeldenstorm / Daglicht (Eindhoven) e Nederlands Steendrukmuseum (Valkenswaard) e Kunstquartier Bethanien, BBK Berlim (D). Desde 2007 eu colabora com o mestre da impressão Forrer.
Neste momento trabalho mais frequente com a técnica da 'pedra perdida'. Nesta técnica desenho ou pinto primeiro uma imagem completa. Esta imprimo é um impressão num cor só, depois remove partes da imagem e / ou repinta, enquanto a pedra ainda é fixado dentro da prensa de impressão. Em seguida a pedra será impressa numa segunda passagem com uma nova cor, etc. Esta técnica só pode ser feito numa prensa da impressão muito especializada.
Em 2019 iniciei o Projeto de LitografiaXXL para Beeldenstorm / Daglicht e Nederlands Steendrukmuseum com o mestre Forrer para três artistas talentosos,
selecionados jovens.
Em 2020 estou nomeado para o prêmio International Senefelder Award 2020 (D).

Ingrid Simons
2022
Toyobo / Técnica de foto polímero
A terceira técnica de arte gráfica que utilizo frequente é a técnica de foto polímero (impressão Toyobo).
Com esta técnica não-tóxico posso transferir os meus fotos, que tem um valor autônomo forte, em placas que são sensíveis à luz,
que depois impressa num papel como uma gravura, na maioria das vezes em preto, branco e prata.
O mais valia deste técnica é a grande variedade em tons de cinza e o preto aveludado nas impressões.
Neste momento as vezes trabalho com monótipos num cor único.
Cada detalho fotográfico é visível.

Ingrid Simons
2022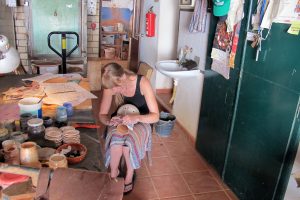 Declaração de obras da cerâmica
Apesar das minhas pinturas a óleo têm prioridade, também pinto objetos de cerâmica, e azulejos que eu próprio desenhei e que são influenciadas por tradições Português e Holandês.
A ligação entre os meus obras de cerâmica e as pinturas é o ato físico com qual os trabalhos são criados. Trabalhando com a matéria, desconstruir e construir novamente, é a mesma técnica que utilizo para realizar as minhas pinturas.
Utilizando as formas cerâmicas adiciona um segmento tridimensional ao meu trabalho.
Estou curiosa sobre a influência deste segmento relativamente novo ao meu trabalho. A forma redonda do "vaso" afeta como você observa a pintura e partes desaparecem da vista. A maneira pastosa quando pinto as minhas pinturas em óleo, não pode ser usado nesta técnica. A cerâmica tem que ser pintada em camadas finas, transparentes e tem que ser construído em varias camadas. Por este abordagem desenvolvo uma técnica mais amplo de pintura.
A técnica pastosa das tintas a óleos que utiliza nas minhas pinturas, o tangível, tornou-se recentemente em cerâmica, e a pintar com barro e o tridimensionalidade dos objetos próprios. O efeito do brilho do esmalte, que permita que na mudança da posição do espectador, surge um imagem (por vezes parcialmente) diferente do pintado é um fato novo e interessante.
Como acontece na escolha da superexposição nas minhas trilhas da floresta pintadas detalhes desaparecem e surgem em formas abstratas. Isso também ocorre nos meus trabalhos de cerâmica, mas agora pinto a trilha da floresta toda e surge o desaparecimento do pintado sob a influência do brilho do esmalte.
Isto também referese ao uso de tintas metálicas ao fazer meus serigrafias.
Depois de alguns projetos em cerâmica na Holanda, comecei em 2010 em Portugal a pintar os meus primeiros azulejos com um mestre de cerâmica tradicional e local. Seguido por vasos de flores inspirados por o tradição Alentejano (Português). Todos os anos eu trabalho com ele e o filho dele. Meu trabalho cerâmica desenvolve cada vez mais em direção dos objetos de cerâmica três dimensional. Em 2020 pesquiso uma nova série tridimensional que vai ser apresentado como uma instalação.
Tudo isso afeta um ao outro e ao fazer o meu arte de cerâmica, ao mesmo tempo eu desenvolvo as minhas pinturas e minha linguagem artística.
Utilizando as técnicas mencionadas acima em combinação com as minhas pinturas em óleo proporciona uma mais-valia para o meu trabalho.
Há uma diferença visual e substantiva entre a minha arte cerâmica Holandês e Português.
Minhas cerâmicas Holandeses são fundidos. Os vasos em si são feitas a partir de moldes designadas pelo mim e a tinta é pré-misturada na fábrica, na etiqueta vê se qual cor que vai ser: tudo é melhor acabada e ajustada.
As minhas trabalhos de cerâmica de Portugal também são feito à mão, mas os azulejos são rolados de tiras grossas do barro. Os vasos são feitos à mão pelo mestre de cerâmica seguindo um esboço da minha mão. O mestre acrescenta influências tradicionais. A tinta é misturado no local e varia a cada mistura.
Já mostrei os meus trabalhos de cerâmica em várias exposições (inter)nacionais, por exemplo, na exposição individual "O azul do Alentejo, sob o meu olhar" no Museu do Artesanato e do Design em Ėvora (PT, 2015, apenas trabalhos em cerâmica), a exposição individual "O Paraiso Escondido" na Galeria Municipal D. Dinis em Estremoz (PT, 2017), o duo exposição "TERRA" no Huub Hannen Galerie (Maastricht, 2018) e a exposição individual "O Blues da Noruega" de Jan van Hoof Galerie ('s-Hertogenbosch, 2020).
Gostaria mostrar estas disciplinas diferentes no meu trabalho com mais frequência em contexto de um com o outro.
O ano passado comecei a abordar o meu trabalho em cerâmica como objetos tridimensionais e gostaria de experimentar ainda mais, tanto no meu trabalho, como nas minhas exposições.

Ingrid Simons
2022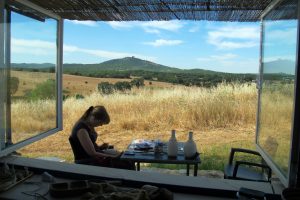 Declaração curta-metragem, instalações e desempenhos
Em 2013, durante uma residência em Portugal, comecei intuitivamente a fazer filmes muito curtos e crus (1 minuto / 5 minutos), para colocar momentos parados da natureza e isolar-os . Estruturas abstratas, que parecem ser "parados / filmstills", mas muitas vezes estas estruturas e ritmos mudam-se, frequentemente pelo o vento. E depois retornam para as ressonâncias abstratas.
Eles contam sobre a transitoriedade, o tempo e a temporalidade, quietude, a abstração das formas realísticas na natureza e na sua reformulação, cada elemento do tempo parece uma outra pintura na natureza.
A repetição disto da um sentimento de meditação, mas também da obsessão. Frequentemente eles são mostrado em um loop 'infinito'.
Como no curta-metragem 'Windflowers', feito em ordem do Sikkens Foundation para The One Minutes Foundation (Amsterdam, 2013, serie 'Color').
Meu 'One Minute' foi selecionado para várias apresentações internacionais, entre outros: Power Station of Art-Shanghai, The One Minutes on tour, Shanghai (China), Córdoba International Film-Minute Festival (AR), Bonnefanten Museum, Maastricht (NL), deBuren, Brussels (BE), Dortmunder you (DE), Drents Museum Assen/CBK (NL), Museum de Fundatie, Zwolle (NL), Museum De Pont, Tilburg (NL), SCHUNCK *, Heerlen (NL).
Em 2017 comecei a expandir os meus curta-metragens com um novo projeto, uma instalação interativa com performance ao vivo, em cooperação com a Swiss violoncelista Schnaithmann. Desde este desenvolvimento e cooperação, música e interação com os meus co residentes internacionais durante minhas residências, principalmente em relação aos meus curtas-metragens, desenvolvidos mais e através destas cooperações (interativo) 'ambientes' e surgiram instalações. Em 2018 comecei a experimentar com a interação das pinturas dentro desses ambientes.
Desde 2019 comecei as minhas residências com as filmagens para obter (re-) familiarizar-me com as paisagens específicas, locais e naturais para poder reconectar com a natureza crua e comecei a utilizar música, e comecei a editar, para dar mais força aos meus conceitos.
"Windflowers" (faz favor clique aqui para ver)
Ingrid Simons
2022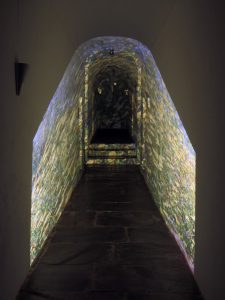 'DESEMPENHO' (2019)
'"Male den sjø"'
(Pintar o mar)
Um desempenho sobre o desejo e o sonho, que enfrentam a realidade. O impulso de superar o impossível.
Nós vemos uma mulher num vasto fiorde no Sudoeste da Noruega. A sublimidade da natureza é enfatizado nas primeiras e na últimas imagens do filme. Lentamente chegamos perto de uma figura feminina na margem de água rochosa com um pedaço de papel branco. Ela começa a pintar. Quase todas as vezes que ela pinta com a tinta preta no papel branco, a pintura é lavada pelas ondas que chegam. repetidamente, às vezes um pouco, às vezes muito. O mar pinta com ela e contra ela com sua própria água pura.

Ela constrói a pintura, o mar muda ou mesmo remove a tinta imediatamente ou um pouco mais tarde, ou deixa ficar a metade, com um tom mais claro, ou com quase nada da imagem visível…
Pintar, como um, nunca certeza do resultado, mas ela sempre continua a tentar.
Augustus 2019
Ålvik, Norway
Filme de desempenho no Hardangerfjord (NRW)
Gravação quinta-feira 15 Agosto, 2019
Conceito e desempenho: Ingrid Simons (NL)
Filme e edição: Lucia Veronesi (IT)
Graças a: Iris Blauensteiner (AT)
Ciclo: o total de 5 minutes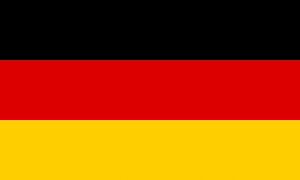 "Abstract art enables the artist to percieve beyond the tangible,
to extract the infinite out of the finite. It is the emancipation of the mind."
Arshile Gorky
Mich interessiert die Dekonstruktion der Landschaft und die Rekonstruktion einer neuen, physischen Realität aus meiner persönlichen Erfahrung des Landes und seiner Essenz.
Für mich ist der Prozess des Malens eine sehr körperliche Erfahrung, ein Trade-off zwischen Ölbildhauerei und dem Auflösen von Farbschichten – zwischen dem Aufbau und dem Abbau von entstehenden Strukturen und Mustern aus dieser Zersetzung.
Die resultierenden Gemalde beziehen sich nicht auf vorhandene Natur, wie sie existiert. Sie selbst sind expressieve Räume, die nur durch den physischen Akt des Malens existieren.
Ich siehe die Übersetzung persönlicher Emotionen in Kombination mit intensiver Naturbeobachtung als Fortsetzung und meinen Beitrag zur Erneuerung der holländischen Tradition der Malerei. Ausgehend von meiner eigenen Bildsprache und ihrem zeitgenössischen Bezugsrahmen möchte ich diese Tradition fortführen, um durch sie ein neues Verständnis des menschlichen Bewusstseins von und für die Beziehung zu unserer natürlichen Umwelt (und der Problematik des Verlusts dieser Verbindung) anzuregen Gemälde.
Ein wiederkehrendes Thema in mein Werk ist die Auseinandersetzung mit den Grenzbereichen zwischen Figuration und Abstraktion. Die Erhabenheit und allmächtige Kraft der Natur, die immensen, ungeschliffenen und unermesslichen Naturlandschaften, die Beziehung und Verbindung zwischen Mensch und Natur. Das Licht und die Dunkelheit, die Farben der Nacht, Aurora Borealis, die Dämmerung, die lokalen Mythen (z.B. A.i.R. Portugal 2023).
Aber auch die aktuellen Probleme in Bezug auf Lichtverschmutzung (wie in meiner Arbeit während des Van Gogh A.i.R., 2022), die sich verändernden Landschaften durch den Klimawandel, die verlassenen, geschichtsträchtigen Stadtlandschaften (u.a. A.i.R. Berlin 2018, 2020, 2022).
Schwerpunkt in meiner Arbeit ist die Faszination für Gewässer und ihre Beziehung zu menschlichen Eingriffen: die Fjorde in Norwegen, allmächtig und nicht umwandelbar von Menschenhand; die Seen in den Niederlanden, die sowohl auf natürliche als auch vom Menschen geschaffene Gewässer und die künstlichen Seen, die in den verlassenen Marmorbrüchen in Portugal entstanden sind, wo die Natur ihre Stärke zeigt, indem sie ihr Territorium rückfordert, wenn der Mensch es nach Gebrauch verlässt.
Die erhabene Intensität der Natur ist eine permanente Nahrungsquelle für diese pastosen und abstrakten Naturlandschaften, sie zeigen wie ich mich reflektierend auf die Welt beziehe. Wesentlich ist für mich, dass die Bilder neben dem visuellen Erlebnis auch ein viszerales Erlebnis beim Betrachter hervorrufen, bei dem der Körper instinktiv 'angesprochen' wird.
Gemälde in einer erkennbaren, sphärischen Farbenskala, die die Atmosphären mit explosiver Energie und die spürbare Energie des Landes, das mich umgibt, verkörpern.

Typisch innerhalb meiner fast 25-jährigen Berufspraxis sind die jährlichen Auslandsarbeits- und Forschungsaufenthalte (ab 2010 durchschnittlich 3 res. pro Jahr, davon jährlich in Südportugal und alle zwei Jahre in Berlin, in Norwegen, u.a. Dänemark und Frankreich), in die ich an thematischen Reihen arbeite (Malerei, Keramik, Papierarbeiten, grafische Arbeiten). Während dieser Residenzen erkunde ich auch andere Medien in Bezug auf ihre Arbeit, wie Performance, Installation/Land Art und Gemeinschaftsprojekte (z.B. in Zusammenarbeit mit internationaler Kollegen, Filmemacher, Dichter und Musiker).
Wenn ich an bestimmten Orten in den äußersten Ecken Westeuropas arbeite, wie der rauen und intensiven Natur im Alentejo im Süden Portugals oder der rauen, unerbittlichen Natur in den unermesslichen Fjord- und Berglandschaften Norwegens, verbinde ich mich wieder mit der Reinheit der Natur.
Die Bedeutungslosigkeit des Menschen gegenüber der Natur(kraft), sein spezifisches Licht und seine greifbare Geschichte wirken als Katalysator der Inspiration. Ich verbinde mich mit der lokalen Natur und dem Licht, dann folgt das Malen. Ich fordere mich auf, durch meine Arbeit die Verbindung zwischen Mensch und Natur zu intensivieren und wiederherzustellen. Ziel: Die Bilder sollten eine viszerale Reaktion hervorrufen, so wie die Natur sie hervorruft.
Einfluss auf meine Arbeit haben die japanische Vision der Beziehung zwischen Mensch und Natur (Erfahrung), das Konzept von Ma , Dahl, Constable, Thoreaux ("Wahre Freiheit findet sich in der Natur."), Friedrich , Turner, Jongkind, Munch, Van Gogh ("Ich denke oft, dass die Nacht lebendiger und farbenprächtiger ist als der Tag"), Monet, Soutine, Pollock ("Der moderne Künstler (…) drückt die Energie, die Bewegung und andere innere Kräfte aus." ), De Kooning, Frankenthaler ("Die Landschaften waren in meinen Armen, als ich es tat Auge wie Berührung. Dann kann man Farbe wirklich fühlen und erleben.").
Ingrid Simons
Bildender Künstler
7. Mai 2023
1) "Abstraction allows man to see with his mind what he cannot see physically with his eyes…
Abstract art enables the artist to percieve beyond the tangible, to extract the infinite out of the finite. It is the emancipation of the mind. It is an exploration into unknown areas." Arshile Gorky
Bio
* Ingrid Simons (1976) graduierte 1999 an der Akademie für Kunst und Design, 's-Hertogenbosch, Niederlande. Sie ist in erster Linie Malerin und arbeitet mit Öl auf Leinwand, aber sie arbeitet auch mit Lithographie, Siebdruck, Photopolymerdruck, Keramik und arbeitet gelegentlich mit Kurzfilmen und Performances. Im Sommer 2022 kam eine neue Richtung hinzu: Arbeiten auf Papier, Malen mit Tusche und Lack.
In 2005 und 2008 wurde sie für den Royal Award for Free Painting nominiert und diese Werke wurden im Museum GEM in Den Haag (Niederlande) ausgestellt. In 2016 erhielt sie den Stipend Werkbijdragen Bewezen Talent vom Mondriaan Fund (Niederlande) und 2019 sie wurde vom ISPP International Studio & Presentation Program der Livingstone Gallery für den Berlin Prize nominiert. 2020 wurde sie für den Internationalen Senefelderpreis (Deutschland) nominiert.
Simons Arbeiten wurden in Museen, Biennalen, Galerien und Kunstmessen in den Niederlanden, Portugal, Deutschland, Belgien, Italien, den USA, Russland und Japan präsentiert. 2020-21 erhielt Simons das Brill Fellowship als unabhängiger Forscher vom Scaliger Institute der Universität Leiden.
Ihre Arbeit wird von zwei Galerien in den Niederlanden vertreten, in Den Haag und 's-Hertogenbosch. Ingrid Simons präsentierte 2023 ihre achte Einzelausstellung in Portugal im Museu Nacional Frei Manuel do Cenáculo, Évora (Portugal).

www.ingridsimons.com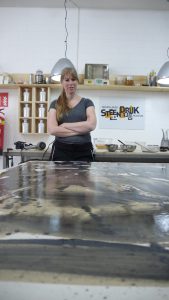 "Rien n'est plus abstrait que la réalité"
(Morandi)
Je suis intéressé à déconstruire le paysage et la reconstruction d'une nouvelle réalité physicalized de mon expérience personnelle de la terre et son essence. Ce processus est ma contribution au récit historique de la peinture de paysage. C'est important pour moi de continuer ce récit, dans ma propre nouvelle façon, à susciter une nouvelle compréhension de la conscience humaine en ce qui concerne notre environnement naturel.
Ce processus est ma contribution au récit historique de la peinture de paysage. Je suis obligé de continuer ce récit L'intensité de sublime de la nature me fascine. Quand je travaille sur place sur un nouveau corps de travail aux Pays-Bas, le Portugal, l'Allemagne ou la Norvège, je rebranche avec la pureté et la force de la nature, en prenant le temps de se plonger dans la nature et de retrouver un contact intense avec elle. Je me mets au défi de se connecter avec échelle infinie de la nature et le néant de l'humanité par rapport à elle, et l'emplacement spécifique, sa lumière et son histoire de feutre. Le résultat est une langue très personnelle de la peinture, en utilisant des couleurs et des atmosphères encore remplies limitées avec dynamique, une énergie explosive – incarnant et même l'énergie qui transcende le feutre de la terre.
Un point focal est ma fascination pour les plans d'eau et de leurs relations avec l' intervention humaine: les fjords en Norvège, tout-puissant et non transformables par les humains; les lacs aux Pays-Bas, à la fois naturel et humain; et les lacs artificiels qui se forment dans les carrières de marbre abandonnés du Portugal – la nature montrant sa force en récupérant son propre territoire de l' intervention humaine.
Pour moi, le processus de peinture est une expérience très physique, un acte d'équilibrage entre la sculpture et la dissolution des couches de peinture et entre construire et détruire les structures et les modèles émergents.
Les résultantes paysages ne renvoient pas à la nature comme elle existe, ni des photographies ou images, ils SONT eux-mêmes des espaces expressifs qui n'a vu le jour grâce à l'acte de peindre.
Ingrid Simons
2022
www.ingridsimons.com