HOME
Current and upcoming exhibitions :
PAN Amsterdam
Groupshow Huub Hannen Galerie
20-27 November 2016
Amsterdam RAI
Residency Berlin
Guest studio in Kreuzberg (painting)
Druckwerkstatt des BBK Berlins (lithography)
Summer 2016
"Natura Artis Magistra"
09.07.2016 – 02-10-2016
Kasteeltuinen Arcen, Lingsforterweg 26, Arcen
Groupshow
Kasteeltuinen Arcen, i.s.m. Museum van Bommel van Dam & Galerie Wilms
 Final presentation
of the results in painting and ceramic works of this 2 month residency at Fundacao OBRAS (Portugal) will be presented on 
Friday the 17th of June
18.00-20.00 h.
My new paintings will be presented in Studio Branco and my new ceramic works in the patio.
Fundacao Obras, Herdade de Marmeleira, Estremoz (Portugal)
ingridsimonsinportugal.blogspot.nl
KunstRAI, Amsterdam
My work will be on show with Kunsthuis LOOF at the KunstRAI Amsterdam (stand 34)
1 – 5th of June 2016, RAI, Amsterdam
www.kunstrai.nl
kunsthuisloof.nl
Detail participants (please click)
Awarded "Werkbijdrage Bewezen Talent"

On 2 May 2016 I got the great news that I was awarded the grant "Werkbijdrage Bewezen Talent"
(Stipendium Program for Established Artists) by the Mundrian Fund for my work! 
Please click here

Residency Fundacao OBRAS
Spring/summer 2016, Portugal
Impressions on : ingridsimonsinportugal.blogspot.nl
Para informaçoĕs em portugues, por favor clique aqui
E no meu blog ( ingridsimonsinportugal.blogspot.nl ) aonde eu mostro fotos da minha residencia em Alentejo.
To see a short film about the project of my collegue Bart Drost "O Teatro de Passagem", with which I participated with a living sculpture & the premiere of my new one minute film "Morte do Sol"
Film by Ludger van der Eerden, Fundacao OBRAS, Portugal
GROUPSHOW HUUB HANNEN GALERIE
During the TEFAF art fair in Maastricht from Friday the 11th to Sunday the 20th of March 2016 Huub Hannen Galerie is open every day and presents this special exhibition (apart from Monday the 14th of March).
During this exhibition work from a selection of the artists of the gallery, like Anke Roder, Mirjam Abraas, Nikki Pelaez, John Lambrichts,
Ingrid Simons & Martijn Lucas van Erp is on show.

And there is also work on show by two special guest artist for this exhibition : Marc Mulders & Reinoud van Vught.
Kunst van de dag
27 februari 2016 on galeries.nl
By Paul Voors, please click here

Solo exhibition
Kunsthuis LOOF
Jubbega (NL)
20.02.2016-06.03.2016
New paintings & ceramic works
kunsthuisloof.nl
A short film impression (please click, and on next page please click one more time):
2016_solo LOOF

 "Land, licht, lucht en water"
06.09.2015-06.12.2015 (overview photo)

Second composition of the exhibition : 13.12.2015-20.03.2016
Prolonged until 28 maart 2016
Groupshow Museum van Bommel van Dam, Venlo (NL)
CALL
Crowdfunding "Hidden Paradise"
Crowdfunding project to enable a residency in spring 2016 in Alentejo, Portugal to be able to make new paintings and
ceramic works for solo exhibitions in 2017 & 2018 in Portugal!
Especially for this project,  I made 2 NEW silkscreenprints for the very special price of 100 euros a piece to
support my new project "Hidden Paradise" (normal price 200 euros a piece).

To help and support and a beautiful silkscreenprint :
please send me an email on info@ingridsimons.com
(and please feel free to share!)
I
II
For more information, to support & to share, please visit :

ingridsimonsinportugal.blogspot.nl
Silkscreen research project
"Change of

 Seasons"

Presentation of the results of the silkscreen research project
"Change of Seasons"
Sunday the 24th of January 2016
I have been working on this research project from October 2015 until January 2016 at
Grafisch Atelier Daglicht in Eindhoven,
with the support of Constant van Renesse Foundation.

With this researchproject a special edition &
a serie of 4 prints are published
A few are still available (info@ingridsimons.com)
For more information on the project, the special edition and the four prints of the seasons, please visit : ingridsimonschangeofseasons.blogspot.nl
NEW PUBLICATION
Silkscreen researchproject by Ingrid Simons (2016)
Made possible with the support of the Constant van Renessefonds
16 pages
Edition of 200
Texts by Anneke van Wolfswinkel & Ingrid Simons
Print : GrafiKUS
Price : 7 euros
(to order please send an email to info@ingridsimons.com)
 "Forrer Lithografie"
Groupshow
17.10.2015 – 10.04.2016
Nederlands Steendrukmuseum, Valkenswaard (NL)
www.steendrukmuseum.nl
 Galerie Posthuys ,Texel
15.10.2015- 22.11.2015
Solo presentation of my paintings
Groupshow with my graphic art & ceramic work
www.galerieposthuys.nl

"Colour Locale II"
Jan van Hoof Galerie,'s-Hertogenbosch
(new paintings)
Groupshow with work of Manu Baeyens, Simone van Bakel, Eelco Brand, Nicolas Dings,
Martijn Lucas van Erp, Jolanda van Gennip, Maria van Heeswijk, Jorn van Leeuwen, Hjalmar Riemersma & Ingrid Simons
06.09.2015 – 27.09.2015
www.janvanhoofgalerie.nl
"Expeditie Land Art"
During this exhibition at the Kunsthal Kade (Amersfoort) the vase, that I made especially for the Vaasotheek, will be on show
19.09.15 – 03.01.2016
www.kunsthalkade.nl
www.vaasotheek.nl 
"2nd Global print 2015″
& catalogue
Douro (Portugal)
01.08.2015-30.09.2015
"Landkunst op de Spinolaschans"
Groupshow, Landart exhibition
BKKC, Staatsbosbeheer, Erfgoed Brabant & Provincie Noord-Brabant
Spinolaschans, Terheijden-Breda)
28.08.2015-18.10.2015
www.landart.nl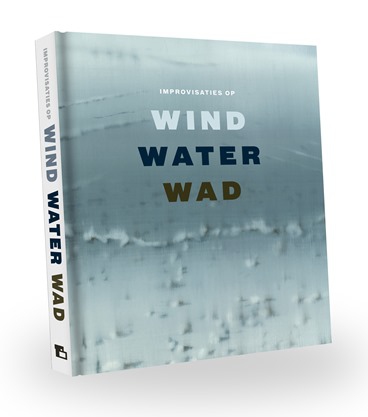 "Improvisaties op wind, water & wad"
Groupshow, Museum Belvedere, Heerenveen (NL)
Catalogue is available
29.05.2015-13.09.2015
Website (please click)

The preview of this film made by GMT Producoes (Evora) about my work will be presented
at Fundacao OBRAS, Evoramonte (Portugal), on Tuesday the 9th of June 2015
My new English artist statement (2015) is available!
  Residency Fundacao OBRAS
Spring/summer 2015,  Evoramonte (Portugal)
A beautiful review of  my residency is available at (please click here)
 Please click : ingridsimonsinportugal.blogspot.nl
Please click : Ludger van der Eerden made a beautiful short movie about my residency in Portugal in 2011
Solo exhibition
"O azul do Alentejo sob o meu olhar"
MADE, Museu do Artesanato e do Design, Evora (Portugal)
28.04.2015-09.08.2015

Solo exhibition
"Raios de Luz"
Museu Municipal Prof. Joaquim Vermelho, Estremoz (Portugal)
03.05.2015-30.06.2015
Solo exhibition
"Landschap van de ziel"
Jan van Hoof Galerie, 's-Hertogenbosch
12.04.2015-10.05.2015
www.janvanhoofgalerie.nl
'One Minutes on Tour, series 'Color'
I'm happy to announce that my 'one minute' film of the series 'Color' was selected for  and will be presented  at :
Participating artists :
Irina Birgir, Romulo Franco Ruiz Bravo, Juan Cespedes, Raw Color, Charles Gouldsbourgh, Jos Houweling, Anne Huijnen, Coen Kaayk, Eunkyo Kang, Coen Janssen, Maartje Jaquet, Rene Laar, Meiya Lin, Henrik Linnet, Silvia Martes,Michael Muraz, Johan Rijpma, Ingrid Simons, Ivo van Stiphout, Su Tomassen, Donna Verheijden, Celine de Waal Malefijt & Jorien Kemerink, Aline Weyel
https://vimeo.com/album/2970468
www.theoneminutes.org
   New articles :
"Landschappen van de ziel ; de kunstenaar en de natuur van zijn jeugd"
Mooi artikel in MEST Magazine over het werk van Ingrid Simons, Hugo Tieleman en Huub de Kort
A beautiful article was published in MEST Magazine (Nr. 9, April 2015) about my work inspired
by the forests and lakes of Valkenswaard by Anneke van Wolfswinkel
 New article on Brabant Cultureel by Irma van Bommel
New article on my ceramics research project in Cultuurnieuws of the Prins Bernhard Cultuurfonds (pagina 26)
Improvisation on piano by Nico Huijbregts, inspired by the painting "Paraiso II", 100 x 140 cm., by Ingrid Simons, 25th of May, at Fundacao OBRAS, Portugal (please click)
En op Brabant Cultureel door Irma van Bommel!  (please click)
Article about my work, my new book
and love for Portugal by Anneke van Wolfswinkel,
Eindhovens Dagblad, 13th of March 2014

Please click : Article : Moderne kunst in Museumkwartier : kijken en vergelijken door Irma van Bommel, Brabant Cultureel